Ads were removed from the site on 2021-10-17. Updates to the site have commenced after a long hiatus. More to come.
Space Fury
(スペースフューリー)
Released in 1981
Developer: Sega
Manufacturer: Sega
Distributor: Sega






(2 total votes)

Game Summary
Space - defeat the Mekon
Hardware Info
Controls: Buttons
Horizontal-mounted Vector monitor
0 x 0 Resolution
Colors: 256 Color
Additional Hardware Info (from Mame)
Z80 cpu @ 3 Mhz
* Samples audio
Custom audio
* Information was extracted from Mame, so "Samples audio" may indicate the game has analog sound hardware.
Hardware Platform
Sega G80 Vector
Mame ROMs
spacfury, Space Fury (revision C)
spacfura, Space Fury (revision A)
Game Details
Colour Vector - could upgrade ship by docking with coloured shells between waves - similar to Asteroids Deluxe - taunting speech "...another creature for my amusement..."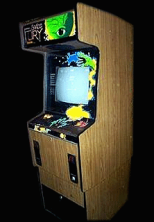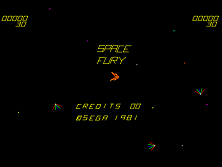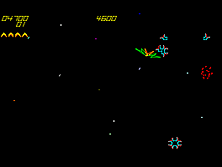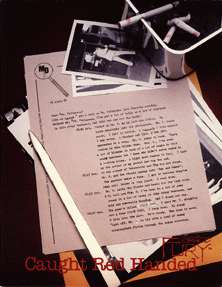 Search the following for Space Fury
This game page was created 8/3/1998 12:00:00 AM and last updated 12/13/2021 6:38:28 AM