Ads were removed from the site on 2021-10-17. Updates to the site have commenced after a long hiatus. More to come.
Targ
Released in 1980
Developer: Exidy
Manufacturer: Exidy
Distributor: Exidy






(2 total votes)
Game Summary
"In the Crytsal City, the heroic Wummel seeks justice against the evil Spectar Smugglers who are guarded by the Targ ramships."
Hardware Info
Controls: 1 Joystick / Button(s)
Horizontal-mounted Raster monitor
248 x 256 Resolution
Colors: 8 Color
Additional Hardware Info (from Mame)
M6502 cpu
Custom audio
* Samples audio
DAC audio
* Information was extracted from Mame, so "Samples audio" may indicate the game has analog sound hardware.
Mame ROMs
targ, Targ
Game Details
One of the very early space shooter maze games with very rudimentary graphics but a rather addictive gameplay.

Guide your ship through a maze of blocks in a 9 x 9 grid avoiding the Targ spaceships. The spaceships, which outnumber you 10 to 1, start at the top of the screen and move down quickly in every direction. You can shoot at them, but they don't shoot back.

After some time, a fancier space ship with some squiggly lines (the Spectar Smuggler) comes into play, which pursues you more directly. If you clear a level, you get a bonus, and start all over again.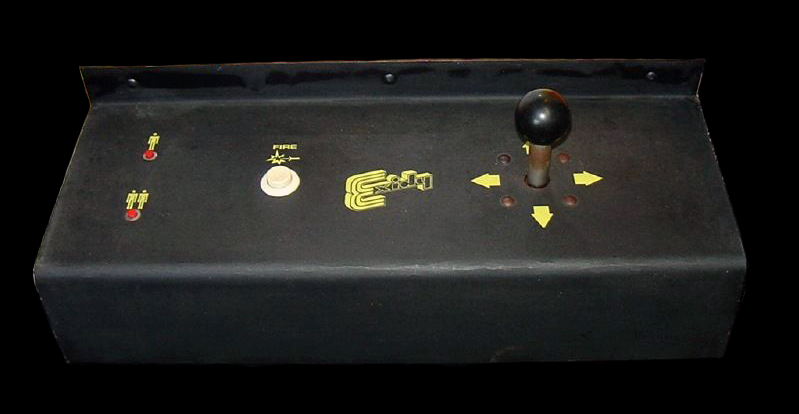 Search the following for Targ
This game page was created 8/3/1998 12:00:00 AM and last updated 1/3/2003 5:26:50 PM