Asteroids
(アステロイド)
Released in 1980
Developer: Atari
Manufacturer: Atari
Distributor: Atari

(0 total votes)

Game Summary
Space - destroy floating rocks & saucers
Hardware Info
Controls: 5 Buttons
Horizontal-mounted Vector monitor
0 x 0 Resolution
Colors: 256 B/W
Additional Hardware Info (from Mame)
M6502 cpu @ 1 Mhz
* Samples audio
* Information was extracted from Mame, so "Samples audio" may indicate the game has analog sound hardware.
Mame ROMs
asteroid, Asteroids (rev 2)
asteroi1, Asteroids (rev 1)
Game Details
Classic, monochrome vector graphics. Production run of Lunar Lander machines was cut short to get Asteroids into the arcades as fast as possible. Therefore the first Asteroids machines still had Lunar Lander cabinet artwork. Asteroids was the first game to give the player complete mobility within its playing environment and complex inertial controls to master.
Although Space War was the first game to feature a Hyperspace button, it is always Asteroids that is remembered for pioneering its use.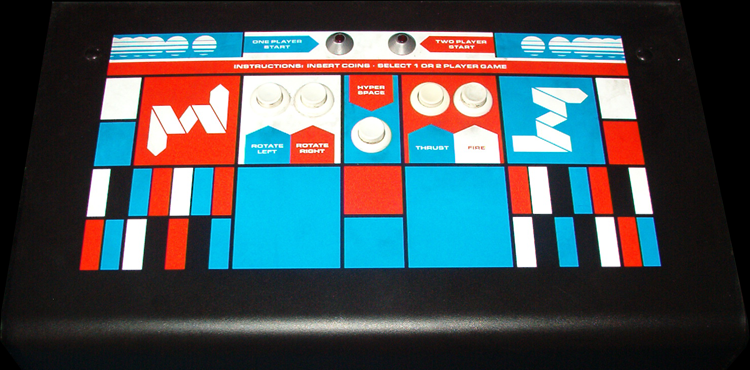 Search the following for Asteroids
This game page was created 8/3/98 12:00:00 AM and last updated 11/6/99 12:38:26 AM