Ads were removed from the site on 2021-10-17. Updates to the site have commenced after a long hiatus. More to come.
Blaster
(ブラスター)
Released in 1983
Developer: Williams
Manufacturer: Williams
Distributor: Williams

(0 total votes)

Game Summary
Space - blast through 20 levels to Paradise. Quasi-sequel to Robotron.
Hardware Info
Controls: 1 Joystick / Button(s)
Horizontal-mounted Raster monitor
292 x 240 Resolution
Colors: 272 ?Unknown?
Additional Hardware Info (from Mame)
M6809 cpu @ 1 Mhz
M6808 cpu
DAC audio
Hardware Platform
Williams 6809 Rev.1
Mame ROMs
blaster, Blaster
Game Details
3D space shooter; all graphics are hand-drawn (no scaling here!). The theme of shooting one's way to paradise (and, in fact, the results thereof) is repeated in Midway's Smash TV.
Originally programmed simultaneously with an Atari 8-bit computer version- the computer version was lost in the corporate shuffling that went on after the video game crash of 1984.
Published for PC (USA) and PlayStation (USA) by Midway in Arcade's Greatest Hits: Midway Collection 2.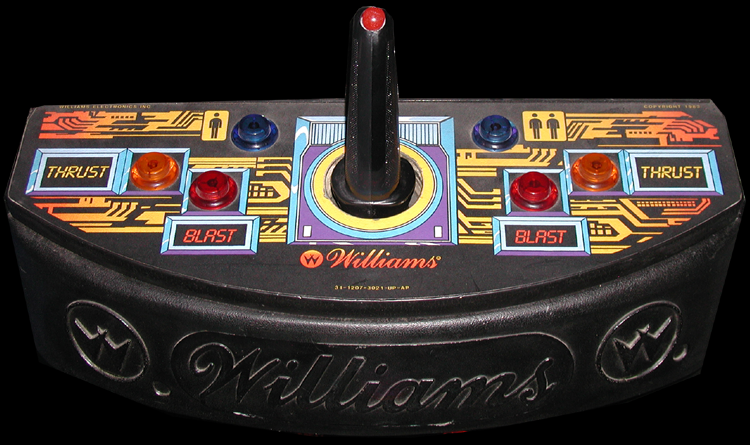 Search the following for Blaster
This game page was created 8/3/1998 12:00:00 AM and last updated 12/13/2021 6:38:28 AM