Ads were removed from the site on 2021-10-17. Updates to the site have commenced after a long hiatus. More to come.
Mr. Do!'s Wild Ride
(ミスタードゥワイルドライド)
Released in 1984
Developer: Universal
Manufacturer: Universal
Distributor: Universal

(0 total votes)

Game Summary
Oh my god, it's Mr. Do!'s WildRide. Great sequel. Ride the rails (of a rollercoaster) as Mr. Do, avoiding speeding cars by climbing ladders. Spell out the word EXTRA to receive another Mr. Do.
Additional Hardware Info (from Mame)
Z80 cpu @ 4 Mhz
Z80 cpu @ 4 Mhz
SN76496 audio @ 4 Mhz
SN76496 audio @ 4 Mhz
SN76496 audio @ 4 Mhz
SN76496 audio @ 4 Mhz
Mame ROMs
dowild, Mr. Do's Wild Ride
Game Details
Third Mr. Do! game - avoid obstacles on the rollercoaster and make your way to the goal at the end of it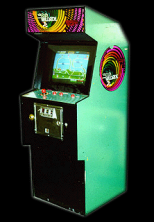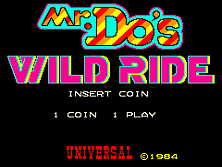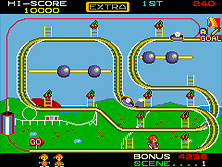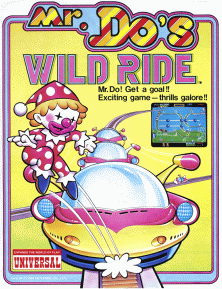 Search the following for Mr. Do!'s Wild Ride
This game page was created 8/3/1998 12:00:00 AM and last updated 8/3/1998 12:00:00 AM