Ads were removed from the site on 2021-10-17. Updates to the site have commenced after a long hiatus. More to come.
Sea Wolf
(シーウルフ)
Released in 1976
Developer: Bally / Midway
Manufacturer: Bally / Midway
Distributor: Bally / Midway






(1 total votes)

Game Summary
Shoot ships from your submarine.
Hardware Info
Controls: Buttons
Horizontal-mounted Raster monitor
256 x 224 Resolution
Colors: 7 B/W
Additional Hardware Info (from Mame)
8080 cpu @ 2 Mhz
* Samples audio
* Information was extracted from Mame, so "Samples audio" may indicate the game has analog sound hardware.
Hardware Platform
Midway 8080
Mame ROMs
seawolf, Sea Wolf
Game Details
b/w shoot ships game - had cover screen overlays. You aimed by turning the periscope and then depressing a firing button on the periscope handle. The highest score was for hitting the small, fast-moving PT boat. Slower, lower scoring ships and mines helped to make hitting the PT boats harder. Game was built on the same 8080-based motherboard as used in Gunfight, Boot Hill, and many other early Midway games.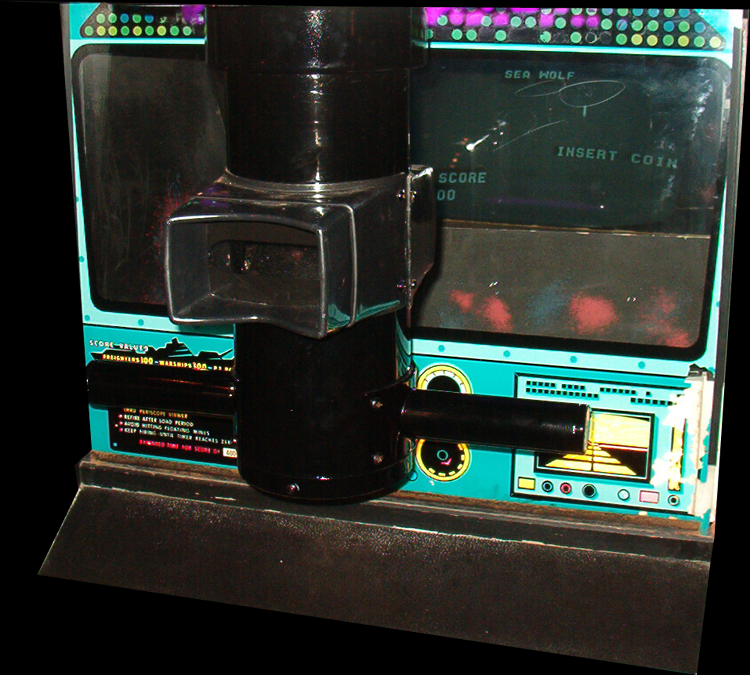 Search the following for Sea Wolf
This game page was created 8/3/1998 12:00:00 AM and last updated 12/13/2021 7:11:00 AM