Ads were removed from the site on 2021-10-17. Updates to the site have commenced after a long hiatus. More to come.
Space Zap
(スペースザップ)
Released in 1980
Developer: Bally / Midway
Manufacturer: Bally / Midway
Distributor: Bally / Midway






(1 total votes)

Game Summary
Space - defend space station
Hardware Info
Controls: Buttons
Horizontal-mounted Raster monitor
320 x 204 Resolution
Colors: 256 Color Overlay
Additional Hardware Info (from Mame)
Z80 cpu @ 1 Mhz
Astrocade audio @ 1 Mhz
Astrocade audio @ 1 Mhz
Hardware Platform
Bally Midway Astrocade hardware
Mame ROMs
spacezap, Space Zap
Game Details
Simple reaction based game - b/w with colour overlays. The controls were 5 large yellow buttons, 4 arranged in NSEW directions, and a fire button. You control a space station in the middle of the screen that is attacked by ships from the outside. You aimed your cannon with the 4 aiming buttons, and fired with the fire button.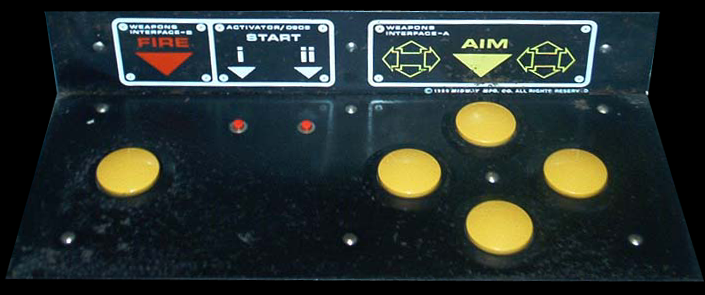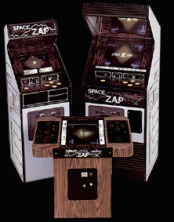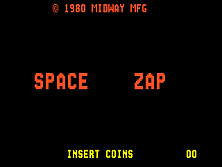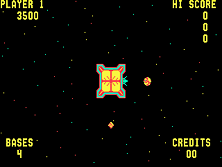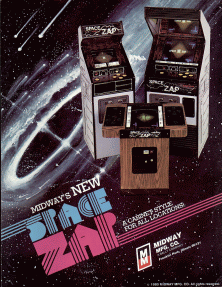 Search the following for Space Zap
This game page was created 8/3/1998 12:00:00 AM and last updated 6/27/2000 4:37:06 PM