Ads were removed from the site on 2021-10-17. Updates to the site have commenced after a long hiatus. More to come.
Star Wars
(スターウォーズ)
Released in 1983
Developer: Atari
Manufacturer: Atari
Distributor: Atari






(5 total votes)

Game Summary
Space - Destroy the Death Star
Hardware Info
Controls: 1 Joystick / Button(s)
Horizontal-mounted Vector monitor
0 x 0 Resolution
Colors: 256 Color
Additional Hardware Info (from Mame)
M6809 cpu @ 1 Mhz
M6809 cpu @ 1 Mhz
Pokey audio @ 1 Mhz
Pokey audio @ 1 Mhz
Pokey audio @ 1 Mhz
Pokey audio @ 1 Mhz
TMS5520 audio
Hardware Platform
Atari Star Wars Vector
Mame ROMs
starwar1, Star Wars (rev 1)
Game Details
Classic colour vector game - based on film. Fly around a little with no control over the ship's movement, shooting some TIE fighters, then fly through the trench in the Deathstar, and shoot the exhaust port. Then do it all over with more enemies, but it's fun to play anyway. The graphics are really stunning for the era, although there is a substantial amount of flicker when displaying large amounts of text. Cool looking cabinet, likes to overheat if left on by accident.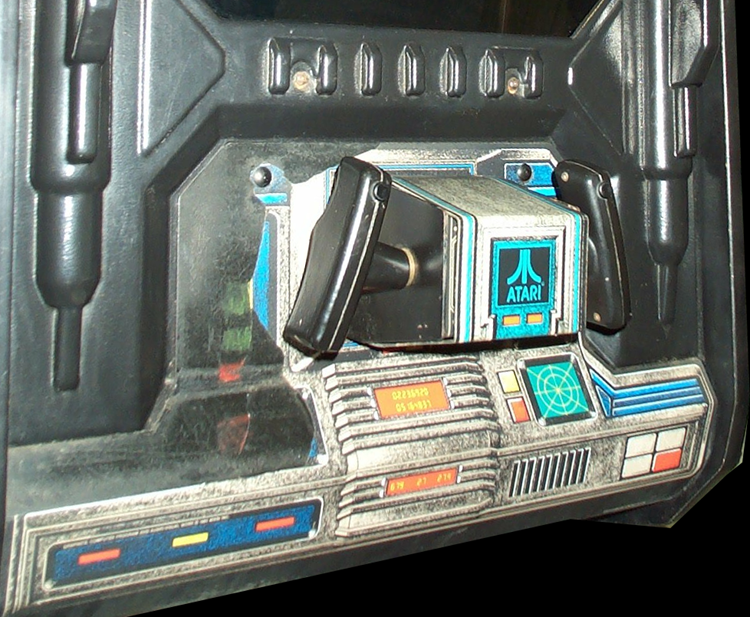 Search the following for Star Wars
This game page was created 8/3/1998 12:00:00 AM and last updated 12/13/2021 6:38:28 AM