Tailgunner
(テイルガンナー)
Released in 1979
Developer: Cinematronics
Manufacturer: Cinematronics
Distributor: Cinematronics

(0 total votes)
Game Summary
Vector space game - shoot attacking ships
Hardware Info
Controls: 1 Joystick / Button(s)
Horizontal-mounted Vector monitor
0 x 0 Resolution
Colors: 256 Color
Additional Hardware Info (from Mame)
CCPU cpu @ 5 Mhz
* Samples audio
* Information was extracted from Mame, so "Samples audio" may indicate the game has analog sound hardware.
Mame ROMs
tailg, Tailgunner
Game Details
Presumably, the player was a tailgunner of a spaceship being chased by enemies. By moving crosshairs with the joystick, the player's goal was to shoot the chasing ships before they overtook the player's ship. The game ended after 3 or so ships passed you.
In addition to the gun, the player had a shield button as a last resort to stop the enemy ships. Once they hit the shield, the targets would be stunned for a few seconds. Shield use was limited.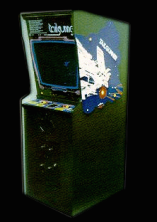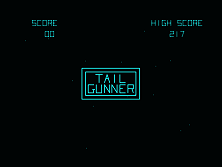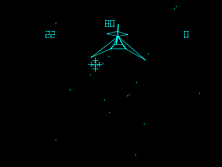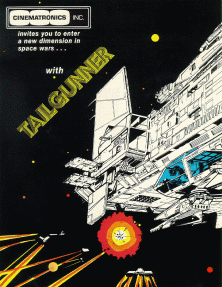 Search the following for Tailgunner
This game page was created 8/3/98 12:00:00 AM and last updated 1/28/99 8:46:12 PM