Ads were removed from the site on 2021-10-17. Updates to the site have commenced after a long hiatus. More to come.
Track & Field
(ハイパーオリンピック)
Released in 1983
Developer: Konami
Manufacturer: Konami
Distributor: Konami






(2 total votes)

Game Summary
Athletics - compete in six events
Hardware Info
Controls: 1 Joystick / Button(s)
Horizontal-mounted Raster monitor
256 x 224 Resolution
Colors: 32 Color
Additional Hardware Info (from Mame)
M6809 cpu @ 2 Mhz
Z80 cpu @ 3 Mhz
DAC audio
SN76496 audio @ 1 Mhz
VLM5030 audio @ 3 Mhz
Mame ROMs
trackfld, Track & Field
hyprolyb, Hyper Olympic (bootleg)
hyprolym, Hyper Olympic
trackflc, Track & Field (Centuri)
Game Details
First "hammer buttons" game - often demolished joysticks and buttons in attempt to run faster. The Japanese release sported an official license for the 1984 Summer Olympics.
Followed by Hyper Sports and other games in the series.
Konami, released by Centuri in North America.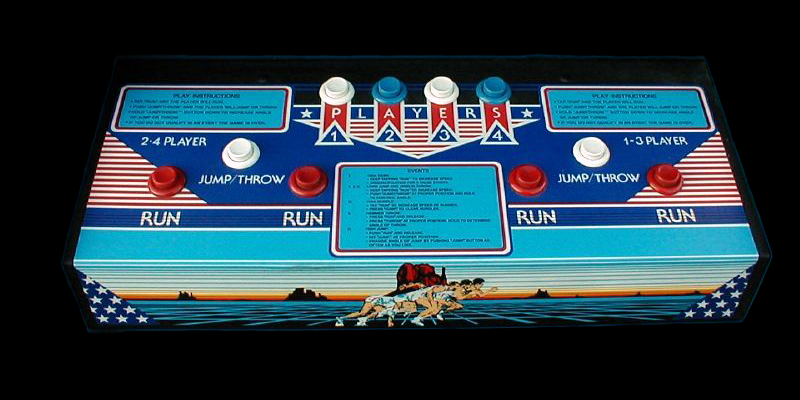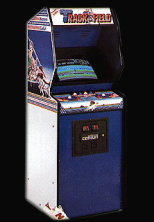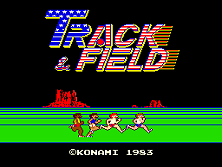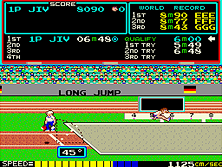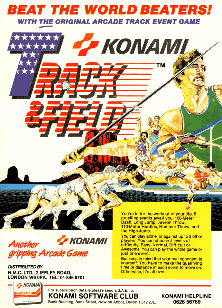 Search the following for Track & Field
This game page was created 8/3/1998 12:00:00 AM and last updated 2/22/1999 8:28:57 AM