Bagman
(バッグマン)
Released in 1982
Developer: Stern
Manufacturer: Stern
Distributor: Stern

(0 total votes)

Game Summary
Bagman was about an escaped convict that was being chased thru mineshafts w/ elevators and escape routes thru various levels.
Hardware Info
Controls: 1 Joystick / Button(s)
Vertical-mounted Raster monitor
224 x 256 Resolution
Colors: 64 Color
Additional Hardware Info (from Mame)
Z80 cpu @ 3 Mhz
AY-8910 audio @ 1 Mhz
Mame ROMs
bagman, Bagman
bagmans, Bagman (Stern set 1)
bagmans2, Bagman (Stern set 2)
bagnard, Le Bagnard
Game Details
Includes runaway mine cars that you could hitch a ride from one level to the next. Points were collected by finding money bags at various locations. Had three-screen-wide levels.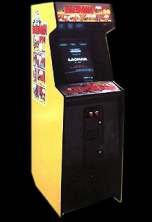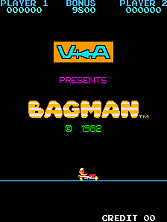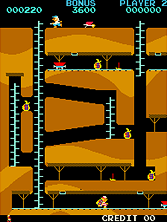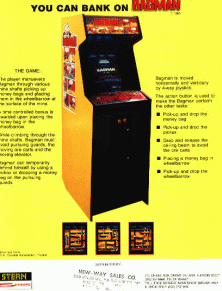 Search the following for Bagman
This game page was created 8/3/98 12:00:00 AM and last updated 8/3/98 12:00:00 AM