Ads were removed from the site on 2021-10-17. Updates to the site have commenced after a long hiatus. More to come.
Champion Baseball
(チャンピオンベースボール)
Released in 1983
Developer: Sega
Manufacturer: Sega
Distributor: Sega

(0 total votes)

Game Summary
Baseball.
Hardware Info
Controls: 1 Joystick / Button(s)
Horizontal-mounted Raster monitor
256 x 224 Resolution
Colors: 32 Color
Additional Hardware Info (from Mame)
Z80 cpu @ 3 Mhz
Z80 cpu @ 3 Mhz
AY-8910 audio @ 1 Mhz
DAC audio
Hardware Platform
Sega Champion Baseball
Mame ROMs
champbas, Champion Baseball
Game Details
Defeat the computer or play against a friend. Choose from successful historic major league teams. Stay ahead or tied with the computer for the entire game or you lose.
Each player has 1 joystick and three buttons. One button is for hitting and running; it's generally an action button. The second button is for running back once you've started to advance to the next base. The third button is to substitute players: a relief pitcher on defense, a pinch hitter on offense.
If anyone remembers how to bunt, please update this.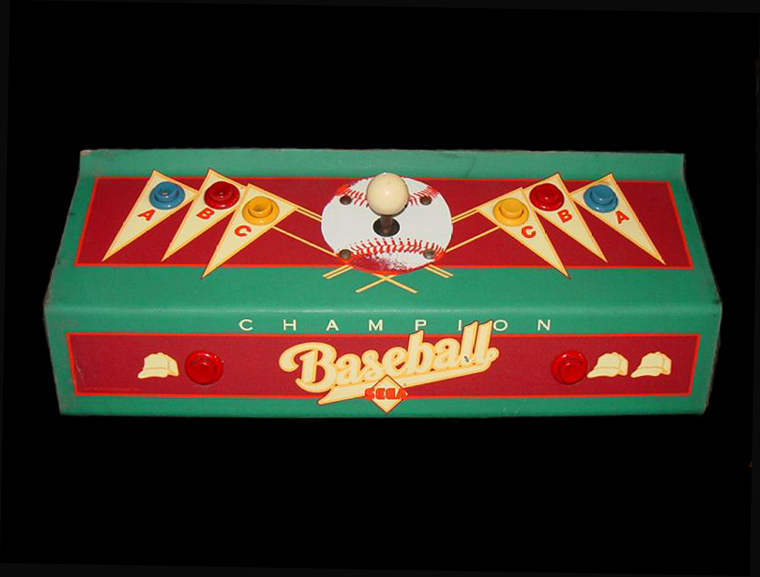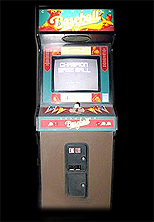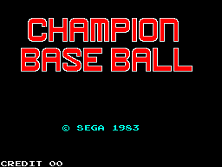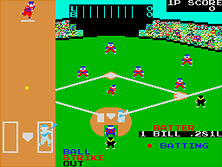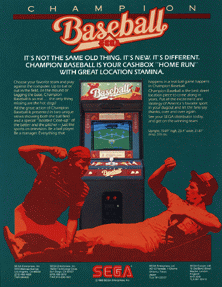 Search the following for Champion Baseball
This game page was created 8/3/1998 12:00:00 AM and last updated 12/13/2021 6:38:28 AM