Ads were removed from the site on 2021-10-17. Updates to the site have commenced after a long hiatus. More to come.
Motos
(モトス)
Released in 1985
Developer: Namco
Manufacturer: Namco
Distributor: Namco

(0 total votes)
Game Summary
Bump enemies off platforms.
Hardware Info
Controls: 1 Joystick
Vertical-mounted Raster monitor
224 x 288 Resolution
Colors: 32 Color
Additional Hardware Info (from Mame)
M6809 cpu @ 1 Mhz
M6809 cpu @ 1 Mhz
Namco audio
Hardware Platform
Namco Super Pacman
Mame ROMs
motos, Motos
Game Details
Motos has a similar aesthetic to Arkanoid. Iinstead of batting a ball upscreen into bricks, you are bumping your "guy" into the enemies, trying to kick them into space.
Collect power pills and jumps. You may select power and jumping ability at the beginning of each level.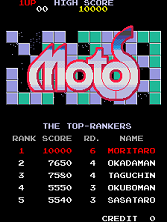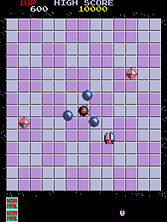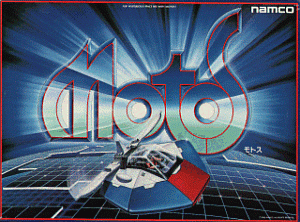 Search the following for Motos
This game page was created 8/3/1998 12:00:00 AM and last updated 12/13/2021 6:38:28 AM