Nibbler
(ニブラー)
Released in 1982
Developer: Rock-Ola
Manufacturer: Rock-Ola
Distributor: Rock-Ola

(0 total votes)
Game Summary
Guide a worm around a maze eating gems.
Hardware Info
Controls: 1 Joystick
Vertical-mounted Raster monitor
224 x 256 Resolution
Colors: 64 Color
Additional Hardware Info (from Mame)
M6502 cpu @ 1 Mhz
Custom audio
Mame ROMs
nibbler, Nibbler (set 1)
nibblera, Nibbler (set 2)
Game Details
A fun game that the ladies will like, simple but challenging. Guide the worm around the maze, the more gems you eat the longer your tail gets, making it more difficult to get round some corners or to collect gems. If you run into your own tail you lose a life..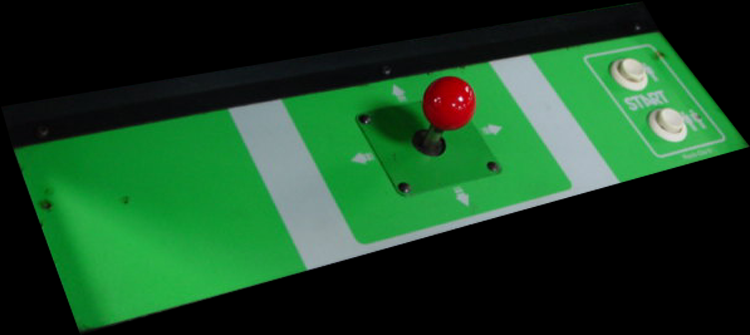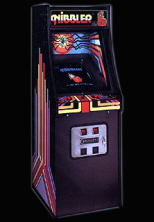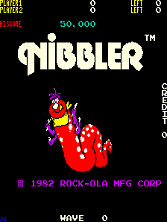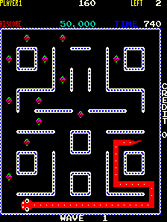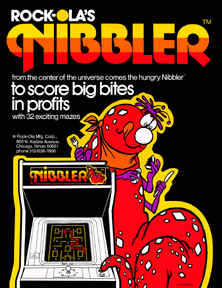 Search the following for Nibbler
This game page was created 8/3/98 12:00:00 AM and last updated 8/3/98 12:00:00 AM