Ads were removed from the site on 2021-10-17. Updates to the site have commenced after a long hiatus. More to come.
End, The
(ジ・エンド)
Released in 1981
Developer: Stern
Manufacturer: Stern
Distributor: Stern

(0 total votes)

Game Summary
Konami, released by Leijac (JP) and Stern (NA). Take-off of Space Invaders
Additional Hardware Info (from Mame)
Z80 cpu @ 3 Mhz
Z80 cpu @ 1 Mhz
AY-8910 audio @ 1 Mhz
AY-8910 audio @ 1 Mhz
Hardware Platform
Konami Scramble hardware
Mame ROMs
theend, The End
Game Details
The objective is to destroy "space bandits" attempting to steal "bricks" from your "defense bases." "Space Bandits" arrange stolen "bricks" to spell out "end." Like I said, a Stern take-off.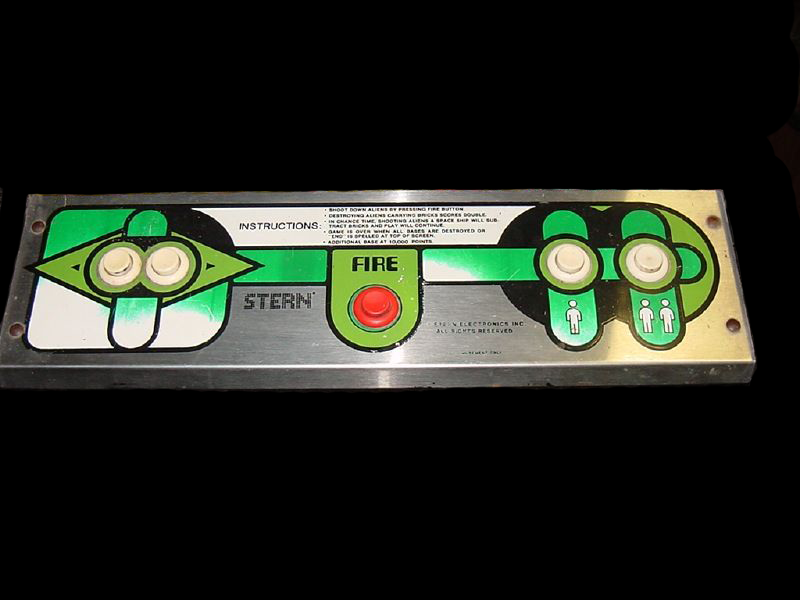 Search the following for End, The
This game page was created 8/3/1998 12:00:00 AM and last updated 6/28/2000 9:50:33 AM