Dead Eye (1978)
Released in 1992
Developer: Taito
Manufacturer: Taito
Distributor: Taito

(0 total votes)
Game Summary
Gangsters trying to rid city of crime, starting with the pipsqueeks all the way up to the big boss.
Additional Hardware Info (from Mame)
S2650 cpu
S2650 cpu
DAC audio
Custom audio
Mame ROMs
deadeye, Dead Eye
Game Details
Nice looking game, for 1-4 players, loads of speech. Looks and plays similar to Syndicate, but set in a 1920's gangster ridden city. Damage ahoy, you can destroy almost anything, in fact destrying some scenery reveals hidden bonuses.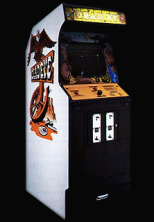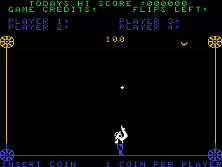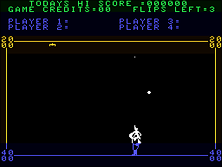 Search the following for Dead Eye (1978)
This game page was created 8/3/98 12:00:00 AM and last updated 8/3/98 12:00:00 AM