Alien Syndrome
(エイリアンシンドローム)
Released in 1987
Developer: Sega
Manufacturer: Sega
Distributor: Sega

(0 total votes)

Game Summary
Third-person shooter where you get to blast all kinds of aliens and rescue people. You can also find power-ups for better blasting power!
Hardware Info
Controls: 1 Joystick / Button(s)
Horizontal-mounted Raster monitor
320 x 224 Resolution
Colors: 2080 Color
Additional Hardware Info (from Mame)
68000 cpu @ 10 Mhz
Z80 cpu @ 4 Mhz
YM-2151 audio @ 4 Mhz
uPD7759 audio
Hardware Platform
Sega System 1B
Mame ROMs
aliensyn, Alien Syndrome (set 1)
aliensya, Alien Syndrome (set 2)
aliensyb, Alien Syndrome (set 3)
Game Details
No info.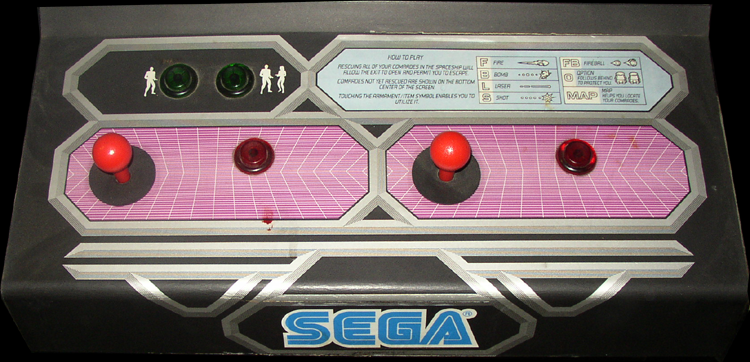 Search the following for Alien Syndrome
This game page was created 8/3/98 12:00:00 AM and last updated 6/20/00 5:21:47 PM