Ads were removed from the site on 2021-10-17. Updates to the site have commenced after a long hiatus. More to come.
Championship Sprint
(チャンピオンシップスプリント)
Released in 1986
Developer: Atari
Manufacturer: Atari
Distributor: Atari






(1 total votes)

Game Summary
race tiny cars around a course, special short-cuts appear here and there..
Hardware Info
Controls: Steering / Pedal(s)
Horizontal-mounted Raster monitor
512 x 384 Resolution
Colors: 256 Color
Additional Hardware Info (from Mame)
T11 cpu @ 10 Mhz
M6502 cpu @ 1 Mhz
YM-2151 audio @ 3 Mhz
Pokey audio @ 1 Mhz
Pokey audio @ 1 Mhz
Hardware Platform
Atari System 2
Mame ROMs
csprint, Championship Sprint
Game Details
Medium Resolution monitor in an Atari System 2 cabinet/hardware sortof thing. Available in a 2 player or 4 player cabinet I believe. Cool game, nice crisp graphics (due to the monitor resolution) good sound and great gameplay. Bonusses appear around the track for either repairs to your car or points bonuses..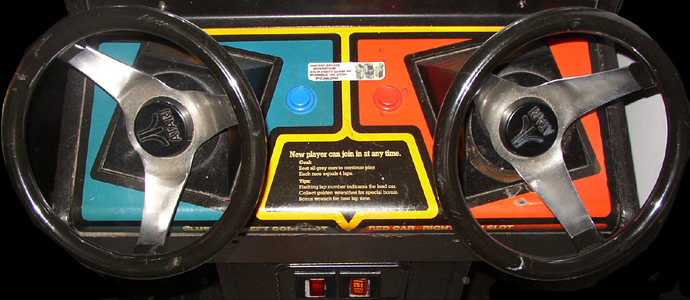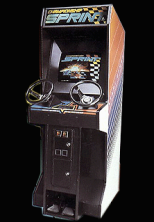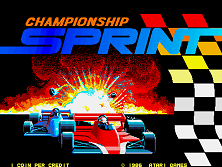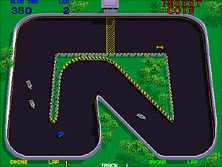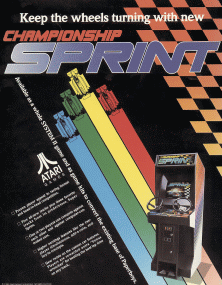 Search the following for Championship Sprint
This game page was created 8/3/1998 12:00:00 AM and last updated 6/20/2000 9:44:13 PM