Baseball Stars Professional
(ベースボールスターズ)
Released in 1990
Developer: SNK
Manufacturer: SNK
Distributor: SNK

(0 total votes)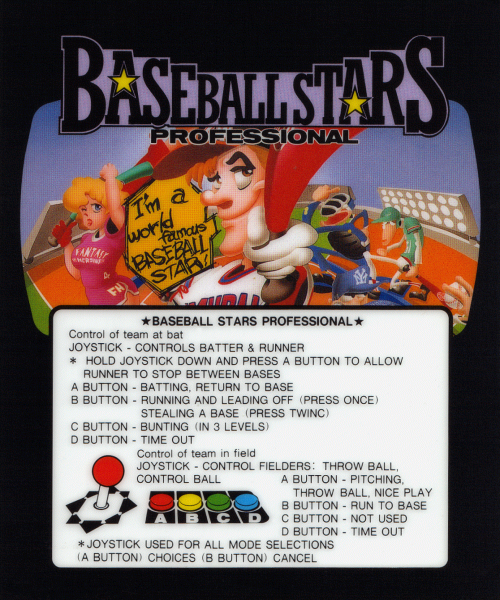 Game Summary
Standard baseball game with unique themed teams and stats. Has photos for every single player.
Additional Hardware Info (from Mame)
68000 cpu @ 12 Mhz
Z80 cpu @ 6 Mhz
YM-2610 audio @ 8 Mhz
Hardware Platform
MVS (Neo Geo)
Mame ROMs
bstars, Baseball Stars Professional
Game Details
A baseball game you can either play with against someone, against the computer for exibition, or against the computer in a tournament. Choose from two different stadiums. Every quarter gives you more time to play (usually 5 minutes).
Unusual because game has both male and female players, and both do equally well (some female pitchers even pitch softball style).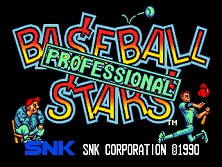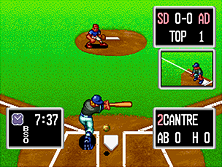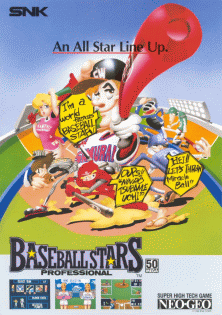 Search the following for Baseball Stars Professional
This game page was created 8/3/98 12:00:00 AM and last updated 6/20/00 6:50:29 PM