Bionic Commando
(トップシークレット)
Released in 1988
Developer: Capcom
Manufacturer: Capcom
Distributor: Capcom

(0 total votes)

Game Summary
A side scrolliing action game. As the hero you have a bionic grappling hook and try to defeat an evil army of soldiers.
Additional Hardware Info (from Mame)
68000 cpu @ 10 Mhz
Z80 cpu @ 4 Mhz
YM-2151 audio @ 3 Mhz
Mame ROMs
bionicc, Bionic Commando (US set 1)
bionicc2, Bionic Commando (US set 2)
topsecrt, Top Secret (Japan)
Game Details
Bionic Commando is one of the best early Capcom games for both the arcade and the NES. Great charater design and creative use of weapons are a plus. This game basically rocks.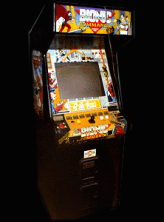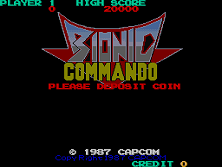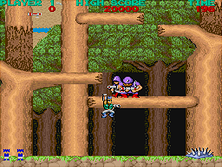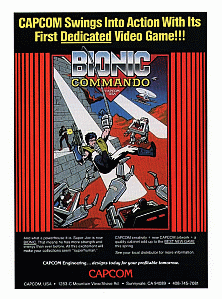 Search the following for Bionic Commando
This game page was created 8/3/98 12:00:00 AM and last updated 6/7/99 11:18:44 PM