Ads were removed from the site on 2021-10-17. Updates to the site have commenced after a long hiatus. More to come.
Double Dragon
(ダブルドラゴン)
Released in 1986
Developer: Taito
Manufacturer: Taito
Distributor: Taito






(6 total votes)

Game Summary
Your girlfriend has been kidnapped, and you must rescue her. Fight alone or with a friend as a team.
Hardware Info
Controls: 1 Joystick / Button(s)
Horizontal-mounted Raster monitor
240 x 224 Resolution
Colors: 384 Color
Additional Hardware Info (from Mame)
M6309 cpu @ 3 Mhz
HD63701 cpu @ 2 Mhz
M6809 cpu @ 3 Mhz
YM-2151a audio @ 3 Mhz
ADPCM audio
ADPCM audio
Hardware Platform
Taito Licensed Games
Mame ROMs
ddragon, Double Dragon
ddragonb, Double Dragon (bootleg)
Game Details
The game that started what is for some reason known now as a "Final Fight" game. Side-scrolling beat-em-up with co-operative 2 player play allowed. Established the genre as a force to be reckoned with.
Seen sometimes as a spiritual sequel to "Renegade" by Taito.
Published for the NES, Game Boy (USA) by Tradewest.
Published for the Atari 2600, 7800 by Activision.
Published for the Sega Genesis/Mega Drive by Ballistic (Accolade).
Published for the Commodore 64, Amiga (USA) by Virgin/Mastertronic.
Published in handheld LCD form (USA) by Tiger.
Published for the SMS (USA) by Sega.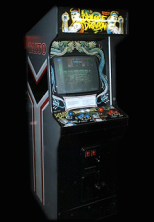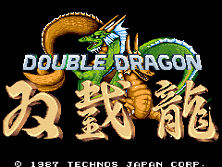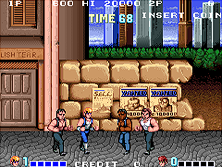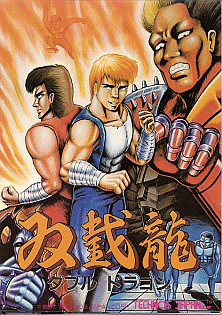 Search the following for Double Dragon
This game page was created 8/3/1998 12:00:00 AM and last updated 12/13/2021 6:51:18 AM