Ads were removed from the site on 2021-10-17. Updates to the site have commenced after a long hiatus. More to come.
Sky Diver
(スカイダイバー)
Released in 1978
Developer: Atari
Manufacturer: Atari
Distributor: Atari

(0 total votes)
Game Summary
Land a skydiver onto a platform.
Additional Hardware Info (from Mame)
M6800 cpu
Hardware Platform
Atari 6800 Based
Mame ROMs
skydiver, Sky Diver
Game Details
Up to two alternating players compete to try to land as many skydivers as possible onto a platform. You determine when the diver jumps from the plane and then pull the rip cord to release the parachute. You can move the diver from left to right to help steer him toward the platform.
The value of the platform is displayed below it and is constantly changing in relation to the length of the fall: The longer the fall, the larger the point value. Flags at the bottom of the screen indicate wind direction and speed. Each player is allowed three misses.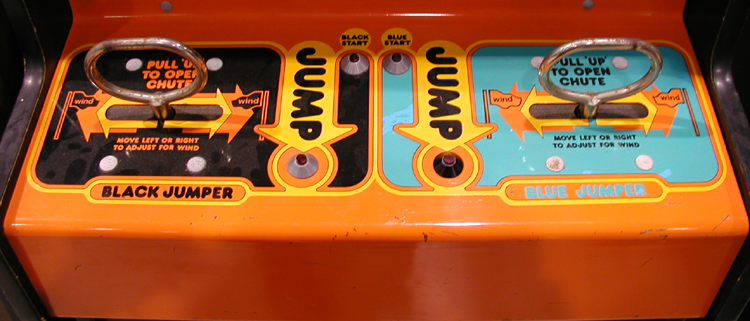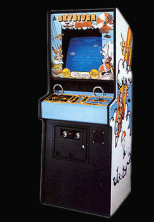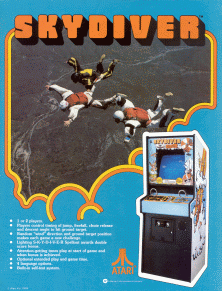 Search the following for Sky Diver
This game page was created 8/3/1998 12:00:00 AM and last updated 12/13/2021 6:38:28 AM