Ads were removed from the site on 2021-10-17. Updates to the site have commenced after a long hiatus. More to come.
Inferno
(インフェルノ)
Released in 1985
Developer: Williams
Manufacturer: Williams
Distributor: Williams

(0 total votes)

Game Summary
Journey through hell.
Hardware Info
Controls: 1 Joystick / Button(s)
Horizontal-mounted Raster monitor
284 x 240 Resolution
Colors: 144 Color
Additional Hardware Info (from Mame)
M6809 cpu @ 1 Mhz
M6808 cpu
DAC audio
Hardware Platform
Williams 6809 Rev.2
Mame ROMs
inferno, Inferno
Game Details
Isometric maze game where you guide your brave hero(es) through the inferno defeating its denizens. 4-way fire power.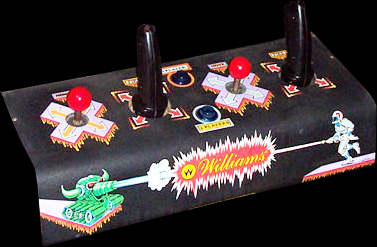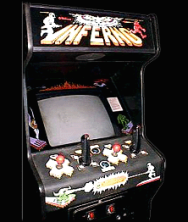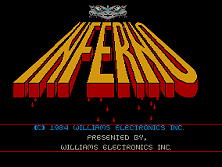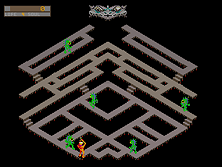 Search the following for Inferno
This game page was created 8/3/1998 12:00:00 AM and last updated 12/13/2021 6:51:18 AM