Ads were removed from the site on 2021-10-17. Updates to the site have commenced after a long hiatus. More to come.
Blood Brothers
(ブラッドブラザーズ)
Released in 1990
Developer: Fabtek
Manufacturer: Fabtek
Distributor: Fabtek





(1 total votes)

Game Summary
Wild West themed crosshair shooter. Sequel to "Cabal."
Additional Hardware Info (from Mame)
68000 cpu @ 12 Mhz
Z80 cpu @ 4 Mhz
YM-3812 audio @ 3 Mhz
ADPCM audio
Mame ROMs
bloodbro, Blood Bros.
weststry, West Story
Game Details
This shooter is the sequel to Fabtek's "Cabal". Shoot the bad guys and avoid the innocent.
The gameplay is nearly the same as Cabal. The game was available in 2 versions: 8 Way joystick or trackball controls.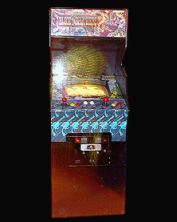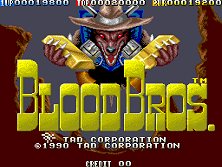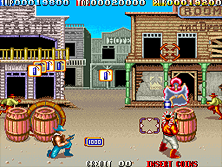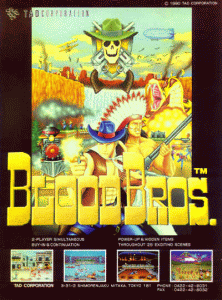 Search the following for Blood Brothers
This game page was created 8/3/1998 12:00:00 AM and last updated 7/17/1999 12:14:23 AM