Ads were removed from the site on 2021-10-17. Updates to the site have commenced after a long hiatus. More to come.
Samurai Showdown 4: Amakusa's Revenge
Released in 1996
Developer: SNK
Manufacturer: SNK
Distributor: SNK

(0 total votes)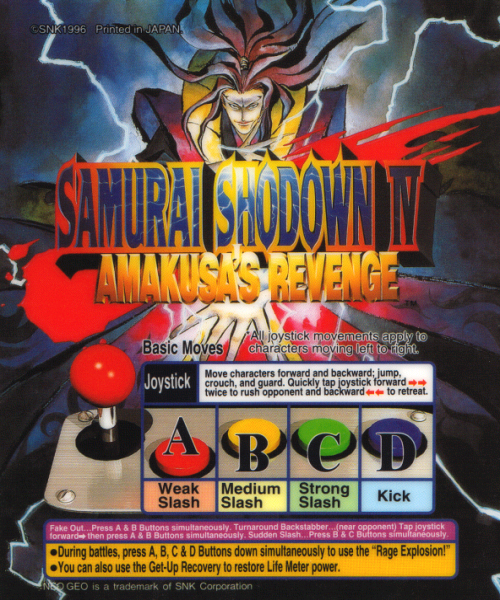 Game Summary
One or two player fighting game with various weapons. Series known as "Samurai Spirits" in Japan.
Additional Hardware Info (from Mame)
68000 cpu @ 12 Mhz
Z80 cpu @ 6 Mhz
YM-2610 audio @ 8 Mhz
Hardware Platform
SNK NeoGeo MVS
Mame ROMs
samsho4, Samurai Shodown IV - Amakusa's Revenge / Samurai Spirits - Amakusa Kourin
Game Details
4th installment in the Samurai Showdown/Spirits series, "Amakusa's Revenge" features the usual updates common in Neo Geo fighters; better animation, better looking backdrops, new arenas, new moves, different story, etc. This version is slightly more balanced than the previous versions, as it plays at a slower pace and the actually allows you to plan your next move rather than just press the buttons as fast as you can and hope to hit upon a lucky combo.
This game precedes "Samurai Showdown 64."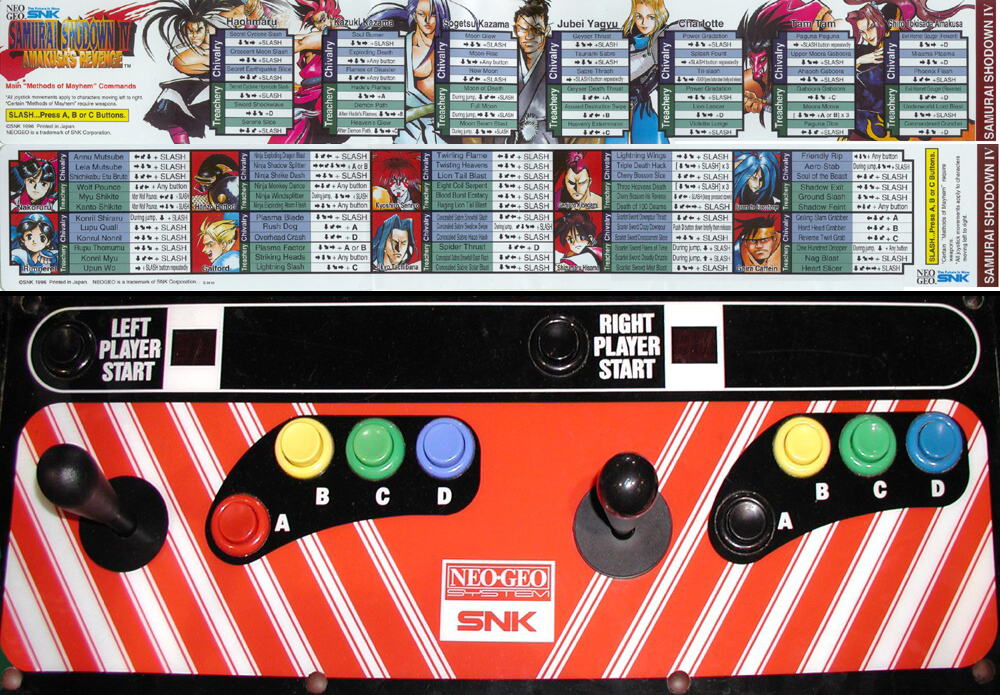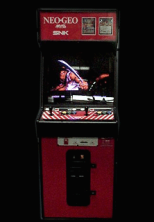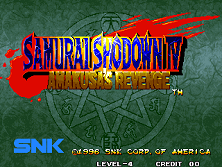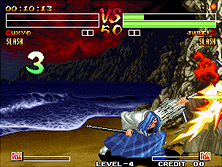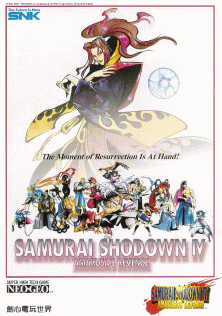 Search the following for Samurai Showdown 4: Amakusa's Revenge
This game page was created 8/3/1998 12:00:00 AM and last updated 3/26/2002 3:26:29 PM