Ads were removed from the site on 2021-10-17. Updates to the site have commenced after a long hiatus. More to come.
Red Alert
(レッドアラート)
Released in 1981
Developer: GDI
Manufacturer: GDI
Distributor: GDI

(0 total votes)

Game Summary
Save countries from nuclear attack
Additional Hardware Info (from Mame)
M6502 cpu @ 1 Mhz
M6502 cpu @ 1 Mhz
8085A cpu @ 1 Mhz
AY-8910 audio @ 2 Mhz
Hardware Platform
Irem M27
Mame ROMs
redalert, Red Alert
Game Details
A vertical shoot-em-up with a time limit - speech "destroy all fighetrs by 1400 hours, or MERV will be launched" was fairly cool for the time. MERV stands for Multiple something something Vehicle.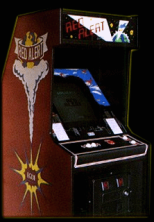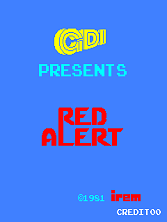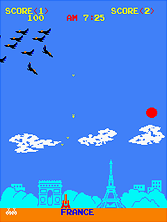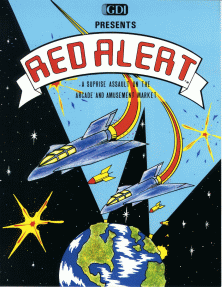 Search the following for Red Alert
This game page was created 8/3/1998 12:00:00 AM and last updated 6/26/2000 8:45:30 PM