Ads were removed from the site on 2021-10-17. Updates to the site have commenced after a long hiatus. More to come.
Crossbow
(クロスボウ)
Released in 1983
Developer: Exidy
Manufacturer: Exidy
Distributor: Exidy






(1 total votes)

Game Summary
Shoot beasties - protect your adventurers
Hardware Info
Controls: Crossbow
Horizontal-mounted Raster monitor
320 x 240 Resolution
Colors: 257 Color
Additional Hardware Info (from Mame)
M6809 cpu @ 1 Mhz
M6809 cpu
Custom audio
Hardware Platform
Exidy 440
Mame ROMs
crossbow, Crossbow (version 2.0)
Game Details
Early shooting game with a dungeons and dragons feel about it - Features good speech, screams etc. This game is quite large and heavy, the monitor sits flat and uses a mirror to project a horizontal display. A crossbow made of wood and steel is used to shoot enemies on the screen, as well as objects.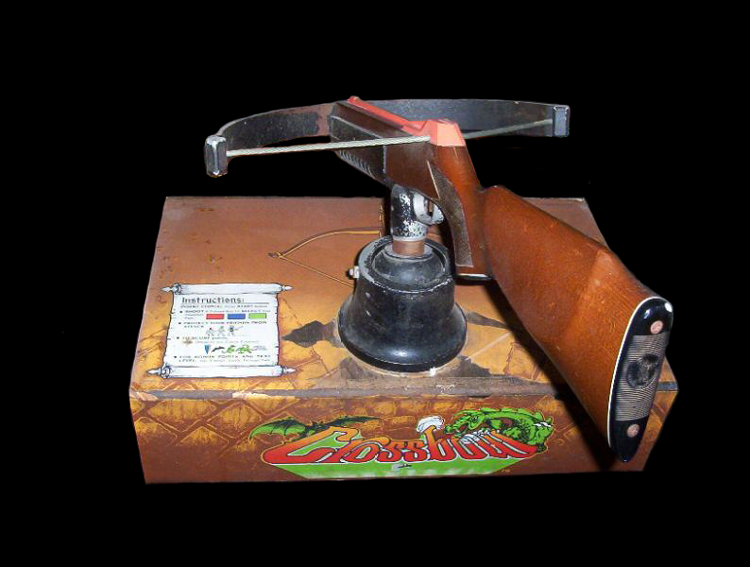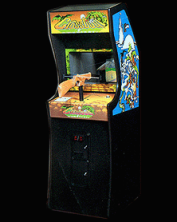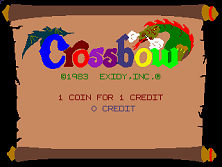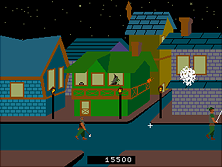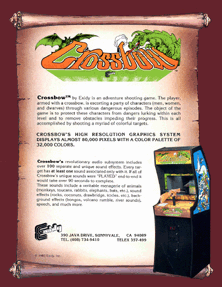 Search the following for Crossbow
This game page was created 8/3/1998 12:00:00 AM and last updated 6/20/2000 10:14:39 PM