Ads were removed from the site on 2021-10-17. Updates to the site have commenced after a long hiatus. More to come.
Sprint 2
(スプリント2)
Released in 1976
Developer: Atari
Developer: Kee
Manufacturer: Atari
Manufacturer: Kee
Distributor: Atari
Distributor: Kee

(0 total votes)

Game Summary
Early two-player driving game.
Additional Hardware Info (from Mame)
M6502 cpu
Hardware Platform
Atari 6502 Black & White Raster
Mame ROMs
sprint2, Sprint 2
Game Details
One of the earliest driving games, Sprint 2 featured a black-and-white top down view of a track. Two players compete to see who can make the most laps around the track. There are 12 different tracks and oil spills and other cars to avoid.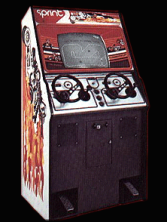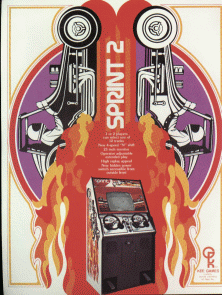 Search the following for Sprint 2
This game page was created 8/3/1998 12:00:00 AM and last updated 12/13/2021 6:38:28 AM