Ads were removed from the site on 2021-10-17. Updates to the site have commenced after a long hiatus. More to come.
Chiller
Released in 1986
Developer: Exidy
Manufacturer: Exidy
Distributor: Exidy





(4 total votes)

Game Summary
A shooting game set in a dungeon/"Chamber of Horrors" atmosphere.
Hardware Info
Controls: Gun
Horizontal-mounted Raster monitor
320 x 240 Resolution
Colors: 257 Color
Additional Hardware Info (from Mame)
M6809 cpu @ 1 Mhz
M6809 cpu
Custom audio
Hardware Platform
Exidy 440
Mame ROMs
chiller, Chiller (version 3.0)
Game Details
A sequel to Crossbow and Cheyenne. This game had an unparalleled level of graphic violence for the time. The torture chamber level featured a topless woman on the rack. If you shot the handle, it would turn, ripping the woman in half as she screamed. Other than the violence, there is no significant improvement or difference over its predecessors.
Submitted by Jeff Lugar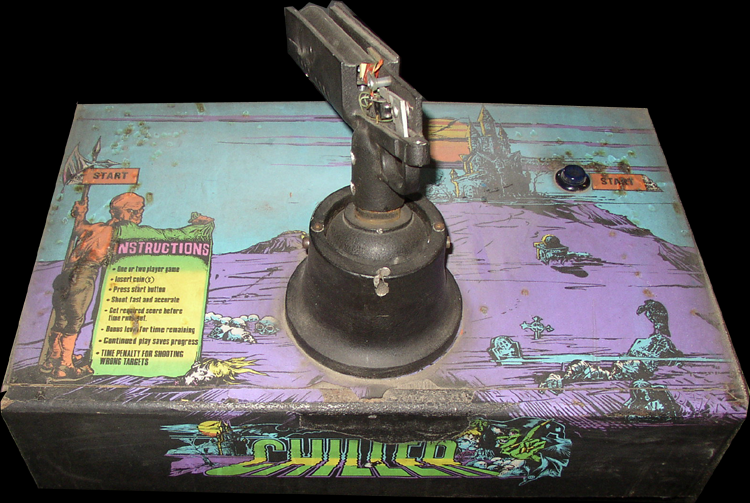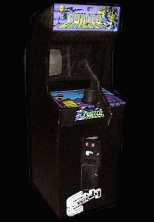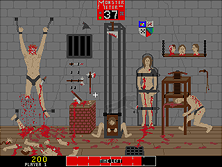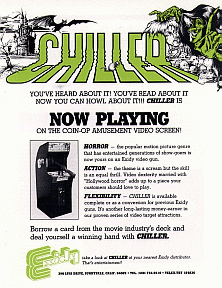 Search the following for Chiller
This game page was created 8/3/1998 12:00:00 AM and last updated 6/20/2000 9:49:03 PM