Ads were removed from the site on 2021-10-17. Updates to the site have commenced after a long hiatus. More to come.
Combat
(コンバット)
Released in 1985
Developer: Exidy
Manufacturer: Exidy
Distributor: Exidy

(0 total votes)

Game Summary
A shooting game with a WWII theme.
Hardware Info
Controls: Gun / Button(s)
Horizontal-mounted Raster monitor
320 x 240 Resolution
Colors: 257 Color
Additional Hardware Info (from Mame)
M6809 cpu @ 1 Mhz
M6809 cpu
Custom audio
Hardware Platform
Exidy 440
Mame ROMs
combat, Combat (version 3.0)
Game Details
Protect people/planes engaged in wartime activity. While similar to Crossbow & Cheyenne, this game added a separate action button, often for an auxiliary weapon to complete a specified task (such as bombing a city). It was sometimes better to have a friend do the extra button, as at higher levels the loss of shooting or aiming for even a split second often proved unrecoverable and led to a loss of life.
Submitted by Jeff Lugar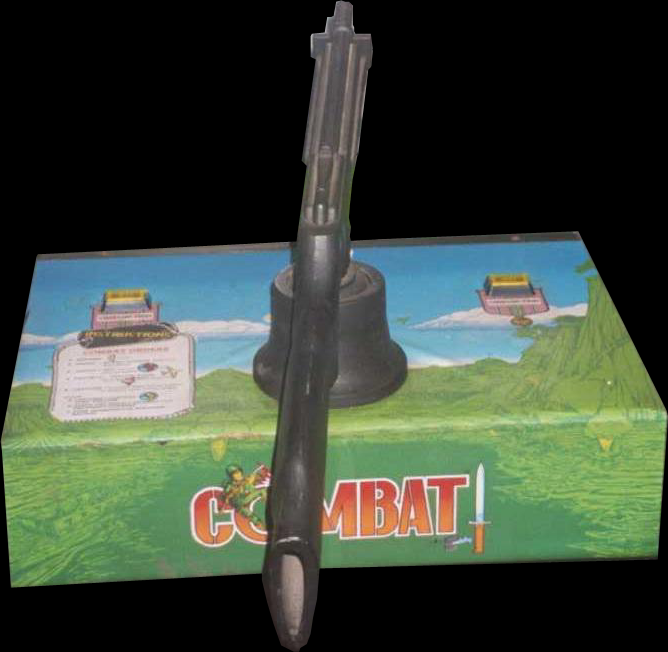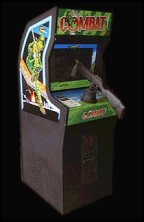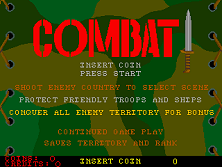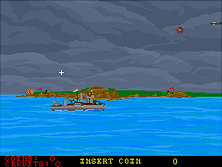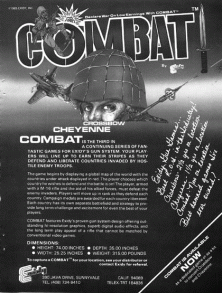 Search the following for Combat
This game page was created 8/3/1998 12:00:00 AM and last updated 12/13/2021 6:38:28 AM